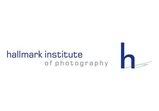 Finally, made it to Mass., and to the Hallmark Institute of Photography. Like I may have mentioned, this town (Turners Falls) is TINY. I mean, three stoplights and one main street tiny. From 1st to 7th street is less than half a mile.
But we made it through three days of orientation at the awesome school they have set up here. The equipment is all brand spankin' new, and the building is practically an oasis for photographers. Huge portrait and commercial bays, gigantic imaging and design labs, it's one heck of a place to do some work. I can see why some students 'lived' there all year. If they didn't have to kick me out every night, I'd just bring my bed and some PJ's. Read more about the school and our awesome guest speakers after the jump.

Orientation every day was ended with a lecture from a noted photographer, and while they're not exactly household names, they sure aren't obscure. First was Gregory Heisler, who's shot over SEVENTY Time Magazine covers, from Clinton and Arafat to Bruce Springsteen and Michael Phelps. He's also our 'Artist in Residence' for the year, meaning we get unfettered access to an extraordinarily accomplished photographer.



Next was fashion photographer Barbara Brodnick, one of the first major female fashion photographers. What I admired her the most for was these amazing 8x10 peel apart polaroid pictures of 'Women of Jazz'. It made me want to run out and get an 8x10 camera and beg Fuji to start producing film for me. She also had a collection of images for her three books on flowers, shot from perspectives that are so unique that she describes them more as landscapes than just pictures of plants.



Our final orientation week speaker was Clay Patrick McBride, who's shot a huge range of music talent including Metallica and Fifty Cent, along with NBA players and Japanese biker girls. He's also made the move to multimedia, delivering videos to his clients for 'online content', and was actually the photographer who inspired the well known stop motion music video of the girl walking on her bed. But his idea was much cooler, if not raunchier.

All three were amazing inspiration for a group of presumably nervous new photographers, many of whom haven't picked a direction to take their work in. For me, it was a great way to see the type of work that gets put on magazine covers, and to realize that I'm getting to that point. For the rest of the year, I'll be (trying) to blog about the whole experience here, to both document my progress personally, and to be a resource for new students who want to know more about the school.

My first impression? This is the place to be, hands down.